Performing professionally since age eleven, Wendal Wandell has combined his studies in psychology and children's education with his eight years' apprenticeship with a New England magic company into an unforgettable event that reminds you that the imagination of the theatre is alive and well in the age of television, video games, and the Internet.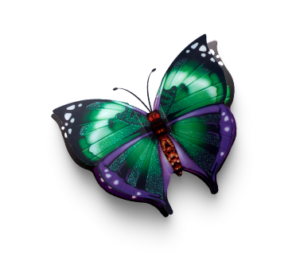 Wendal Wandell offers a unique variety of family entertainment from walk-around, to home functions, to large-stage events. Author, teacher, and theatrical entertainer, Thomas J. Shimeld, is the wise wonder worker who becomes Wendal Wandell.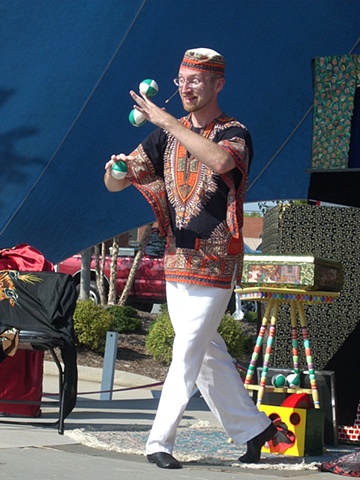 Through Fli-Rite Learning (www.FliRiteLearning.com), Shimeld brings his character to libraries and schools throughout the Southeast to motivate and enthrall children to be swept away in the magical world of books. With over thirty years of experience in education and entertaining, Shimeld has a smooth, enticing combination of talents to excite children about reading and writing, and in the process invites them to discover more about themselves.  He also presents Wonder Workshops based on his books The Principles of Magic and Juggling Gestures.
The Four-foot Giant and the Vanishing Wheelchair, a biography of magician, magic shop owner, and motivational speaker Ricky D. Boone, is Shimeld's latest book.  Inspired by the mystifying misdirection of Ricky Boone who uses magic and comedy to make his disability a great ability, Shimeld and Boone founded The Vanishing Wheelchair, Inc., a non-profit organization to teach the art of misdirection to encourage the world to focus on another's ability rather than one's disability; to guide youth in the discovery of their own talents; and to give youth a path to reach their full potential.  Its purpose is also to provide entertainment, education, and inspiration to children of all ages in the hope that each will attain his or her God-given potential.  And to print and publish inspirational books and literature (visit www.VanishingWheelchair.org for more information).
Bring that magic back to your world, share it with your family, and make your next event one your guests will talk about for years to come!